Play Ball in Az
Baseball and Flag Football
CurrentNews:
Flag Football
Labor Day Tournament
We have some Leagues and Tournaments coming up.

Flag Football
Newest Sports
Flag Football Tournaments
Play Ball Az will have some very special tournaments for adult Flag Football players with some nice cash awards.
1st Tournament:
Labor Day Dournament Sept 4th
$2000 Prize Awards.
1st place $1000
2nd place $600
3rd place $400
3 divisions Aces, Competitive , Recreactional
Quail Run, Mesa
Go to events to sign up.
Flag Football Leagues
We now offer Adult Flag Football Leagues. Watch for information on upcoming leaqgues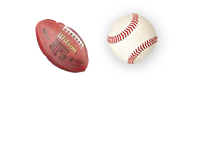 ARIZONA'S #1 CHOICE IN TRAVEL BALL