Play Ball Az
Baseball and Flag Football
CurrentNews:
Flag Football
Labor Day Tournament
We have some Leagues and Tournaments coming up.

About Us
We are baseball people. We believe that our job is to make it easier for kids to play and enjoy the game. So we have created cutting-edge communication tools to keep parents in the loop; we have created an online roster system with unparalleled accountability; we have simplified playing rules. And much, much more. Come join us as we continue to make it easier to enjoy and love the game.
Arizona Directors:
East side

Craig Hale

480-250-6578

cahale68@gmail.com

West side

Rudy Karre

623-341-3499

rudykarre@gmail.com

West side Leagues

Bruno Cafarelli

602-882-1287

bruhaha31@cox.net

Tucson

Freddy Ortega

502-312-4949

freddyo@live.com

State Director

Roger Hale

480-528-9911

rahale@msn.com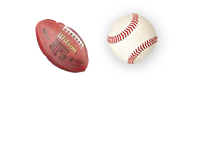 ARIZONA'S #1 CHOICE IN TRAVEL BALL