Page Title goes here
short description
CurrentNews:
Flag Football
Labor Day Tournament
We have some Leagues and Tournaments coming up.

Flag Football registration
When Paying for events we accept online payments:

A $15 one time fee will be added to the payment.
If you would like to pay by check Click Here.
If you are allready Registered Click Here to pay.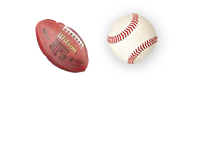 ARIZONA'S #1 CHOICE IN TRAVEL BALL